About the Symposium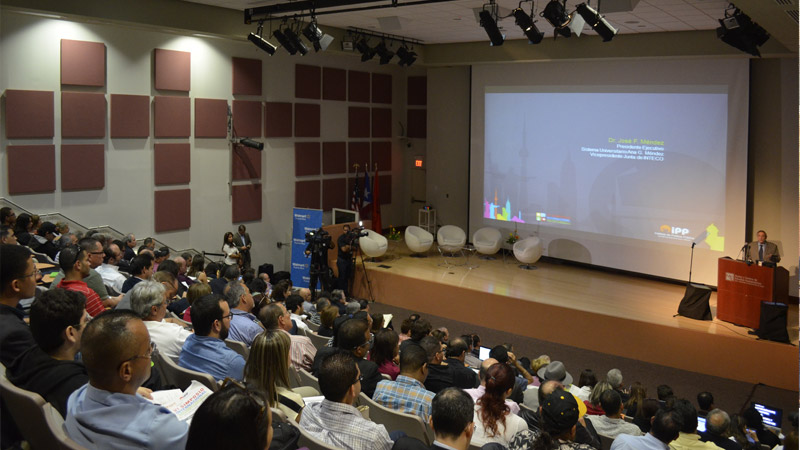 The Symposium, organized by the Puerto Rico Energy Center, is an annual conference with the purpose of informing the academic and general community on clean technologies advances and opportunities. The conference has had over 300 participants including researchers and students since its first edition in 2006. The symposium themes are specifically selected to promote economic development and educational activities in Puerto Rico, Latin America, United States and the Caribbean.

It also offers a unique opportunity for students, researchers and professionals to present their work and knowledge on applied science and engineering.

Click here to access the Program.